Large Cloth or Throw Little Spider Webs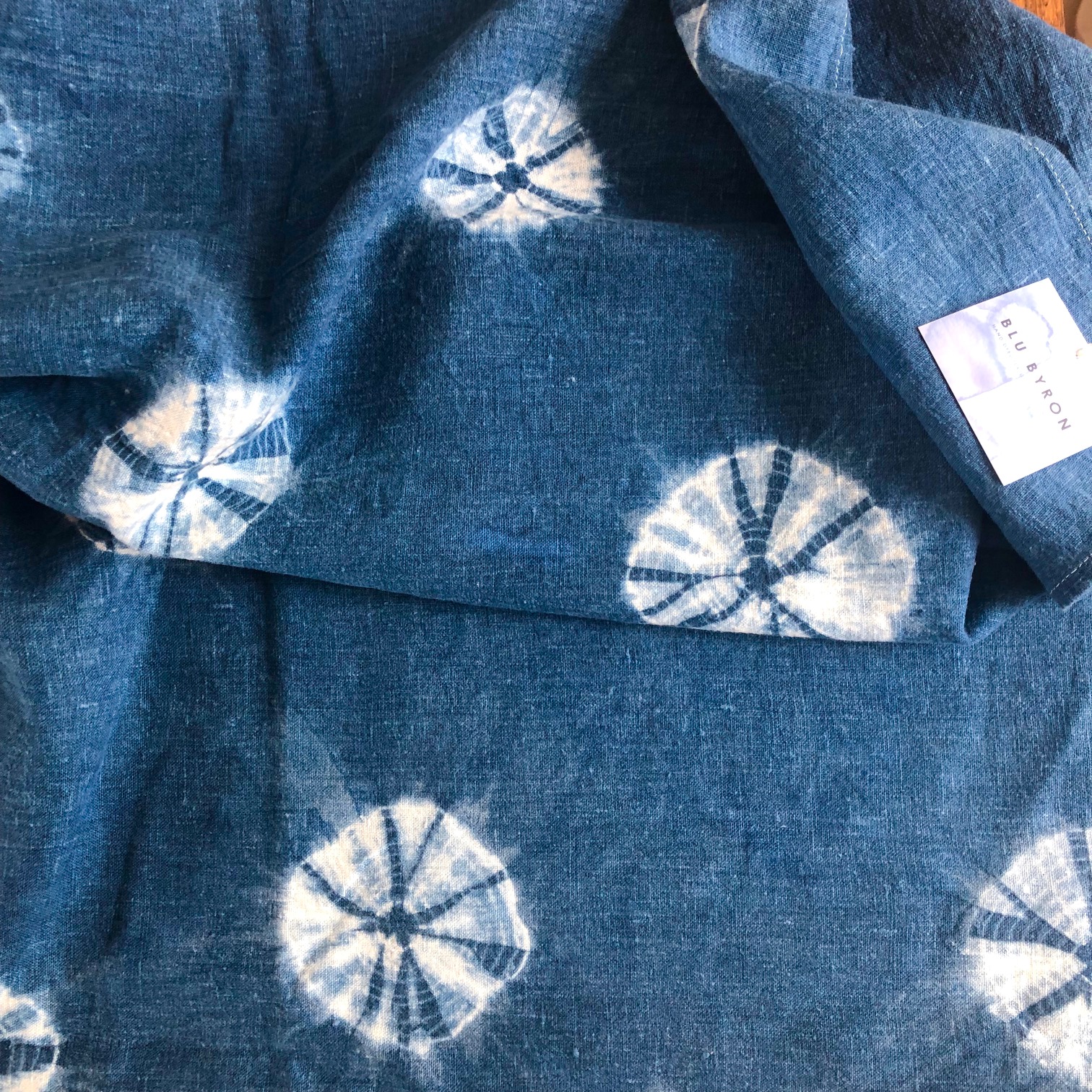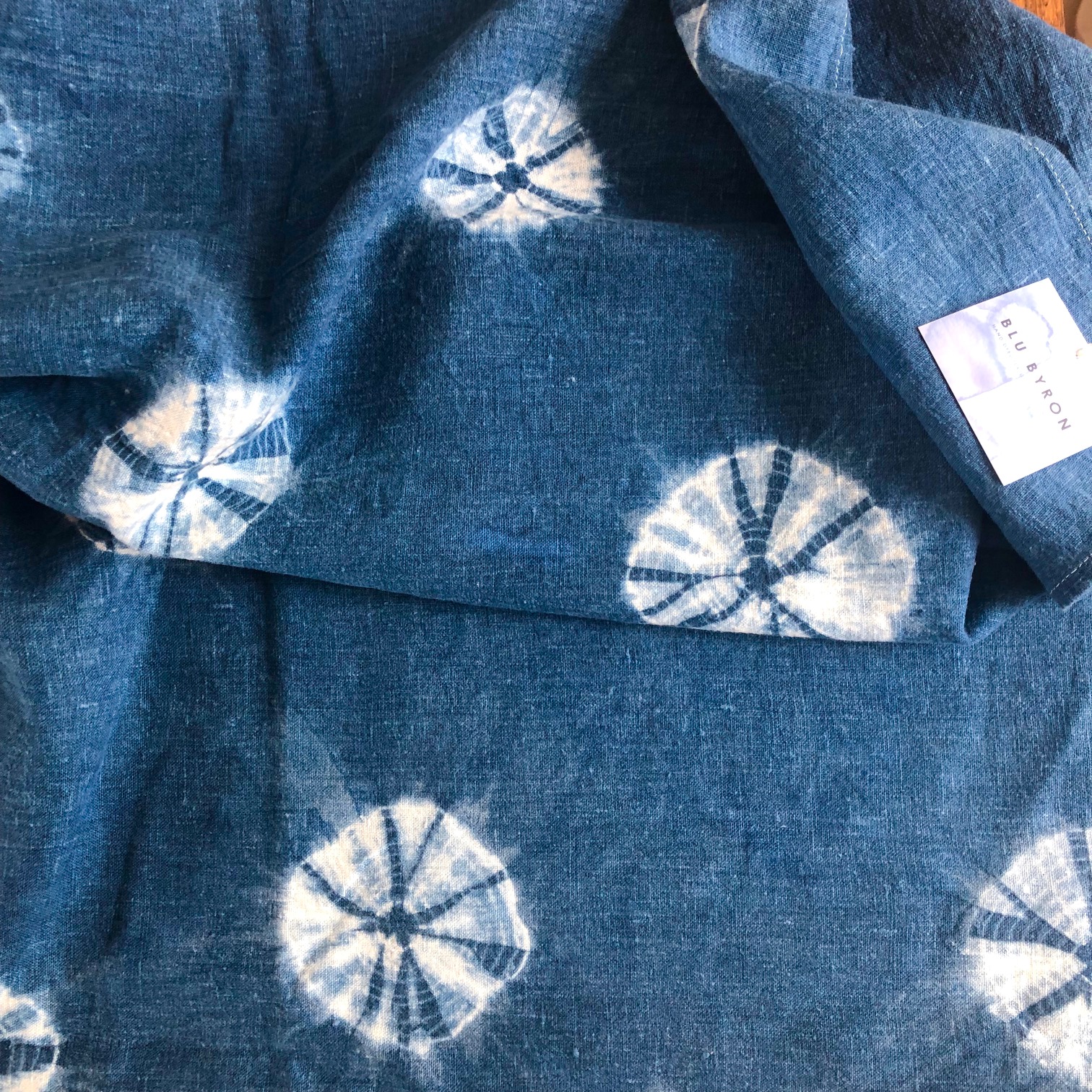 Large Cloth or Throw Little Spider Webs
This beautiful large cloth is 100% linen from Eastern Europe and is hand dyed with natural indigo after every small "spiderweb" is hand tied with thread. It is a slow and laborious process that comes from the Japanese traditions of indigo dyeing.
It has a lovely texture made softer with wear and is sturdy enough to withstand years of use.
Large enough to be used for a throw on a bed or couch and suitable for a big family table. Make your next gathering a memorable occasion with a beautiful table setting on this cloth. Choose napkins to mix and match or email us to have a custom set created right here in Australia.
size aprox 145x245cm